Adash A4404 CMBL SAB
Condition Monitoring Software and Balancing Package
Combines the condition monitoring software package with common accessories for 2 plane balancing. Additional options include DDS2014 ProSoftware for condition monitoring. Use as a 4 Channel Data Collector. Also included are Laser Tacho, Tacho Cable, Laser Magnetic Base, Reflective Tape. Two (2) each of the following: Standard Accelerometer, 10ft. sensor cable, magnetic flat and curved sensor bases.
SKU:

60000140000
Category: Adash
Analyzer
Route
Run up/Coast down
Recorder
Balancer
FASIT – Expert system
Stethoscope
Lubri
Octave analysis
Bump test
ADS (Animated Deflection Shapes)
The A4404 – SAB (Signal Analyzer Box) is a pocket size 4 channel vibration analyzer.
Connect the A4404 – SAB to any computer by USB and use the unit for data analysing, collecting and the recording of vibration signals.
Install Virtual Unit sofrware to get all the functions of A4400 VA4 Pro analyzer.
The instrument is powered directly by USB connection so no external power is needed.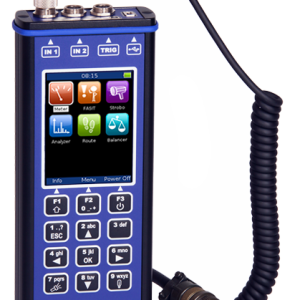 Adash
2 Channel Vibration Analyzer
Typical configuration of one sensor, curved based magnet, head phones, second battery, carrying case, charger, route software and free DDS Database file sharing software. Designed for data collection and uploading file for remote analysis and support. [progress_bar percentage="100" name="" value="" type="progress-striped active" colour="#e8e8e8"] [sf_button colour="accent" type="bordered" size="large" link="tel:+18447772722" target="_blank" icon="fa-phone-square" dropshadow="no" rounded="no" extraclass=""]FOR MORE DETAILS CALL 844 777 2722[/sf_button] [sf_button colour="accent" type="standard" size="large" link="/contact/" target="_blank" icon="sf-im-right" dropshadow="no" rounded="no" extraclass=""]TALK WITH AN EXPERT[/sf_button]