Castle Group dBAir GA141SO Safety Managers System with Octaves Class 1
Hearing Protection Database
WiFi Data Transfer
Data Logger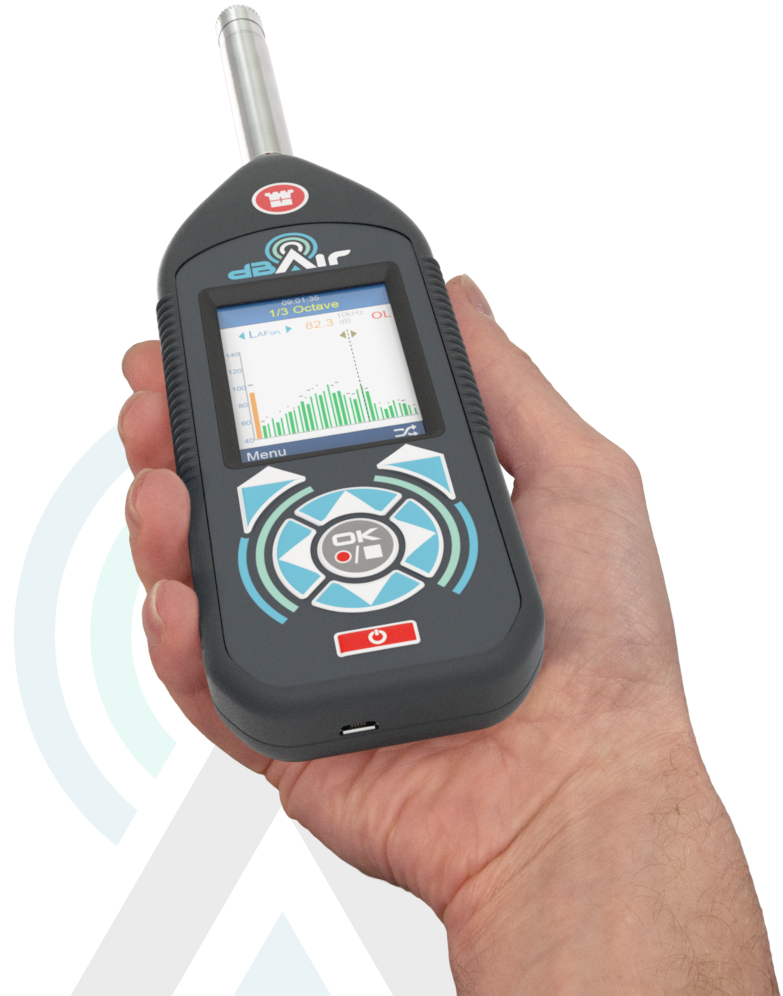 1/1 Octave Band Analysis provides the user with the most accurate method of selecting hearing protection in combination with the integrated "Hearing Protection Database".
Octave bands are equally useful for the assessment of noise control measures.
Exposure Assessments
Factory Noise Mapping
Octave Band Hearing Protection Assessment
Litigation Defence
Noise Control
Includes GA607 Class 1 Acoustic Calibrator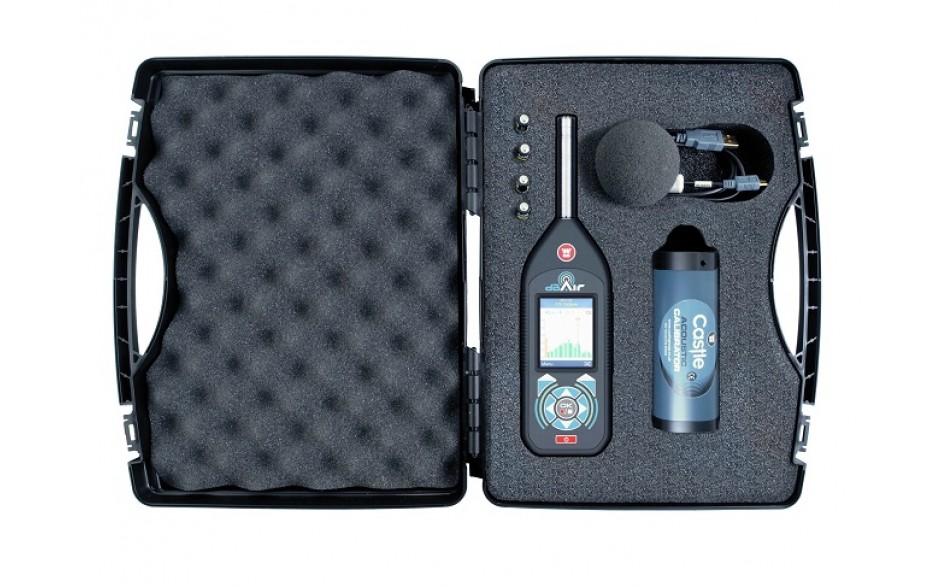 Castle Group
Sound Meter Class 1
Designed specifically for Safety Managers, the dBAir Safety Managers System – Class 1 comprises everything you require to carry out assessments to the Control of Noise at Work Regulations 2005, as well as being the ideal system for International Occupational Health Monitoring.
FOR MORE DETAILS CALL 844 777 2722
TALK WITH AN EXPERT