Castle Group Pro-DX Excieo S GA2005S
Human and Environmental Single Axis VIbration Meter
The Pro-DX Excieo range of vibration meters brings to you unrivalled power and usability.
With Parallel tri-axial measurement, Multiple measurement parameters and just about all the frequency weighting curves you will need, vibration measurement technology for a plethora of applications has finally arrived!
FOR MORE DETAILS CALL 844 777 2722
TALK WITH AN EXPERT
Future-proof technology, flexibility through power and an ability to survive, underpin the development ethos of the Castle Pro-DX Excieo Vibration meters. Castle Group are acknowledged experts in noise and vibration measurement with over 30 years experience.
A Tough Case for all Weathers
Not only is the physical design and construction of the Castle
Pro-DX casing extremely tough and durable, it is also dust-proof and weather proof! This means that, wherever you go and whatever you do, your Excieo can go with you without letting you down! It's extremely Ergonomic too!
Talking to the Outside World
Logged data can be transmitted directly to the Castle GA505
Portable Printer providing ready-formatted print-out. The Ex- cieo features USB connectivity to the PC and a bi-directional RS232 interface for communication with a printer.
To gain the most out of your measured data, Castle VibdataPro software is the way to go. Post measurement analysis, presen- tation of graphical data and memory management ofthe Excieocanallbedoneusingthispackage.
VibdataPro also affords seamless integration with word process- ing and spreadsheet packages enabling you to use your own standard report formats in programs you are used to using.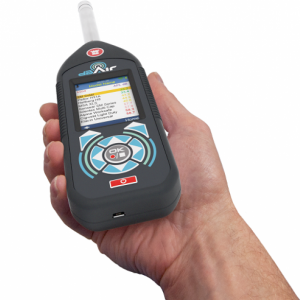 Castle Group
Sound Meter Class 1
For professionals looking for sound measurement technology capable of a wide variety of applications, look no further than the dBAir Safety & Environment model. For not only compliant measurements to IEC 61671-1:2002 for accurate Noise at Work Assessments, but also a whole host of Environmental Assessments, the dBAir Safety & Environment is the latest multi-application Sound Meter from Castle Group. [progress_bar percentage="100" name="" value="" type="progress-striped active" colour="#e8e8e8"] [sf_button colour="accent" type="bordered" size="large" link="tel:+18447772722" target="_blank" icon="fa-phone-square" dropshadow="no" rounded="no" extraclass=""]FOR MORE DETAILS CALL 844 777 2722[/sf_button] [sf_button colour="accent" type="standard" size="large" link="/contact/" target="_blank" icon="sf-im-right" dropshadow="no" rounded="no" extraclass=""]TALK WITH AN EXPERT[/sf_button]