Castle Group Vexo H GA2006H
Hand Arm Vibration Meter
Quick, reliable measurements are all-essential when it comes to the assessment of Hand Arm Vibration and the Vexo H has been specifically designed to make the job as simple as possible.
The small size, combined with a powerful processor and large memory will enable Safety Professionals to take Hand Arm Vibration to the next level.With a large colour screen and the support of VibdataPro PC software, the Vexo H requires virtually no set-up so power it on, press record and that's it! Just about everything from here is available to view directly on the screen without the need for scrolling and data can be reviewed directly to the screen.
FOR MORE DETAILS CALL 844 777 2722
TALK WITH AN EXPERT
Tri-axial Hand Arm vibration Measurement
Large Dynamic Range
Re-chargeable Battery Pack & Charger
Fully compliant with ISO 8041 : 2005
Large Colour Display
Large 'Flash' memory
Rugged Accelerometer and Cable for industry
Only 3 operational buttons for simple use
The memory built into the Vexo H is large enough to never have to worry about and will store measured results safely using flash technology. Results can be recalled to the screen or can be downloaded for analysis on a laptop or PC using Vibdata LITE or Pro.
Each instrument is supplied with a comprehensive user manual in electronic format and a laminated getting started sheet.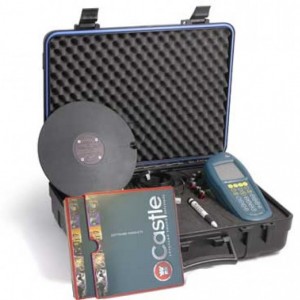 Castle Group
Human and Environmental Single Axis VIbration Meter
The Pro-DX Excieo range of vibration meters brings to you unrivalled power and usability.
With Parallel tri-axial measurement, Multiple measurement parameters and just about all the frequency weighting curves you will need, vibration measurement technology for a plethora of applications has finally arrived! [progress_bar percentage="100" name="" value="" type="progress-striped active" colour="#e8e8e8"] [sf_button colour="accent" type="bordered" size="large" link="tel:+18447772722" target="_blank" icon="fa-phone-square" dropshadow="no" rounded="no" extraclass=""]FOR MORE DETAILS CALL 844 777 2722[/sf_button] [sf_button colour="accent" type="standard" size="large" link="/contact/" target="_blank" icon="sf-im-right" dropshadow="no" rounded="no" extraclass=""]TALK WITH AN EXPERT[/sf_button]

$

2,110.00