Delta Ohm HD 2110 L
Integrating Sound Level Meter – Portable Analyzer
The HD2110L is a precision integrating portable sound level meter, with mul- tiparametric data logging capability, providing both spectral and statistical analysis.
FOR MORE DETAILS CALL 844 777 2722
TALK WITH AN EXPERT
Real time spectral analysis in octave bands from 16Hz up to 16KHz
Real time spectral analyisis in third octave bands with a double bank of filters: from 16Hz up to 20KHz and alternatively fom 14Hz up to 18KHz (option HD2110.01)
Narrow band FFT real time spectral analysis from 7Hz up to 22KHz with variable resolutions from 1.5Hz a 100Hz. Short Leq profile acquisition with 1/32s period (option HD2110.O6)
Statistical analysis with probability distribution calcutation in 0.5dB classes; calculation of all percentiles from L1 to L99
Parallel storage of all multi-parametric time profiles, reports at programmable intervals and reports associated to specific noise events (automatically or manually identified)
Reverberation time measurement with steady noise interruption or with back integration of impulse response (option HD2110.04)
The instrument has been designed in order to offer high-performance analysis of acoustic phenomena, with particular regard to legislation on environ- mental noise.
Attention has been paid to the possibility to update the instrument in order to comply with the technical standards evolution.
The HD2110L can be integrated with additional options to extend its application range when required; the firmware can be updated directly by the user by means of the Noise Studio program provided with the instrument.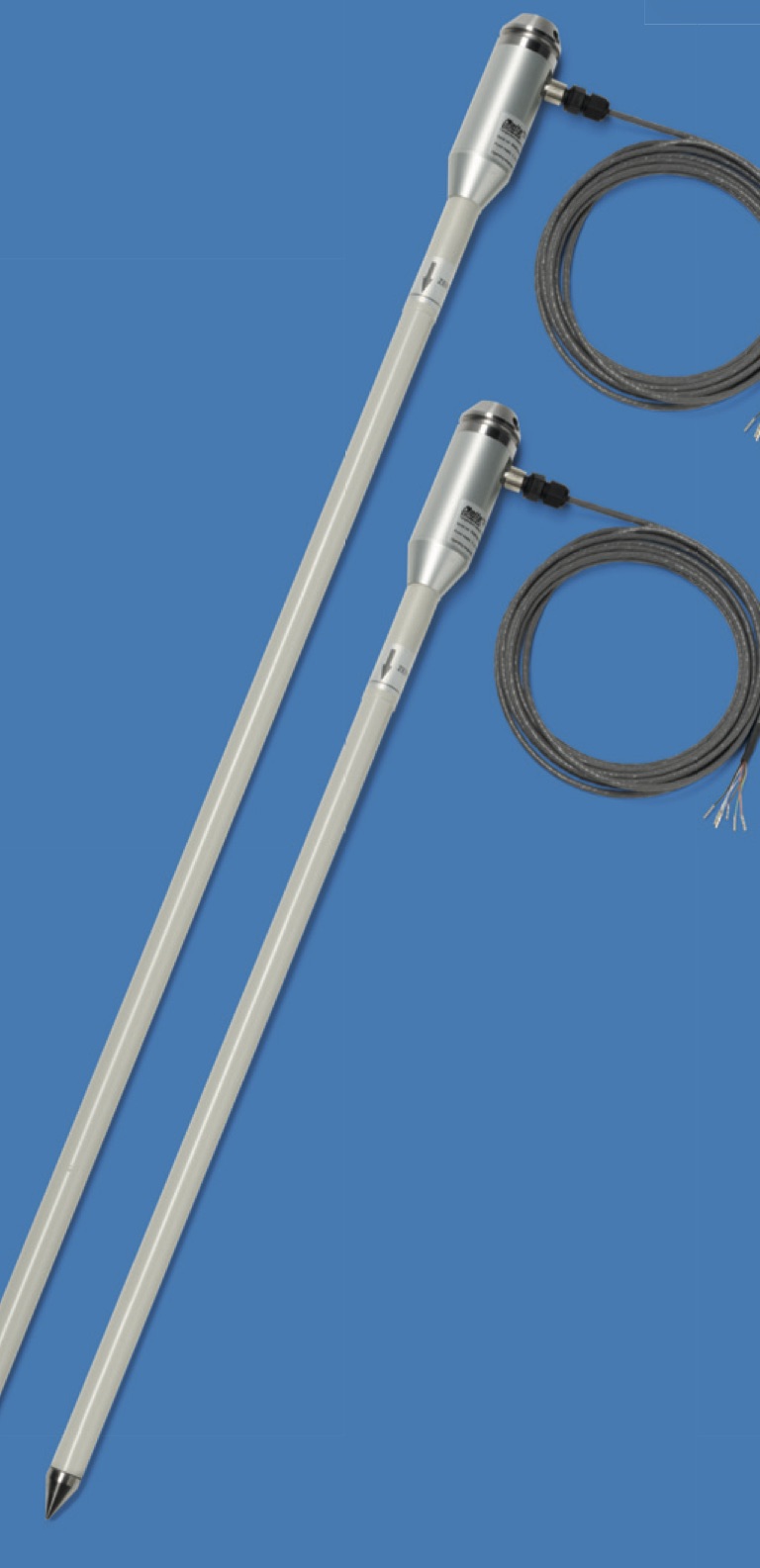 Delta Ohm
Temperature Probe
The temperature probe TP32MTT.03 is equipped with seven Pt100 1/3 DIN sensors for the measurement of temperature at depth: +5 cm, 0, ‐5 cm, ‐10 cm, ‐20 cm, ‐50 cm, ‐1 m with respect to the soil level, according to the indications of the World Meteoro‐ logical Organization (WMO). The probe TP32MTT.03.1 is equipped with six Pt100 1/3 DIN sensors for the measure‐ ment of temperature at depth: +5 cm, 0, ‐5 cm, ‐10 cm, ‐20 cm, ‐50 cm with respect to the soil level.
FOR MORE DETAILS CALL 844 777 2722
TALK WITH AN EXPERT
$

806.00