Delta Ohm HD 32.3
Instrument for the Analysis of the Indices: WBGT, PMV, PPD
HD32.3 – WBGT – PMV Index is an instrument made by Delta Ohm Srl for:
– Analysis of hot environments using WBGT index (Wet Bulb Glob Temperature: wet bulb temperature and Globe thermometer) in presence or absence of solar radiation
– Analysis of the moderate warm environments using PMV index (Predicted Mean Vote) and PPD index (Predicted Percentage of Dissatis ed)
FOR MORE DETAILS CALL 844 777 2722
TALK WITH AN EXPERT
Logging: data acquisition and logging in the integral instrument memory. Storage capacity: 64 different logging sections, sample interval, user selectable
Start and stop can be set automatically with the auto-start function
Selectable measurement unit of the temperature: °C, °F, °K
Date and time of the instrument
The display of maximum, minimum, medium statistic parameters and their deletion
The transfer speed of data via RS232 serial port
HD32.3 is an instrument for: analysis of hot environments using WBGT index in presence or absence of solar radiation; analysis of the moderate warm environments using PMV index and PPD index.
Reference rules: ISO 7243, ISO 8996, ISO 7726, ISO 7730.
The instrument is provided with three inputs for probes with SICRAM module: the SICRAM module interface between the instrument and sensor connected and communicate the sensor parameters and calibration data to the instrument.
All SICRAM probes can be plugged into any of the inputs: they are automatically recognized upon turning on the instrument.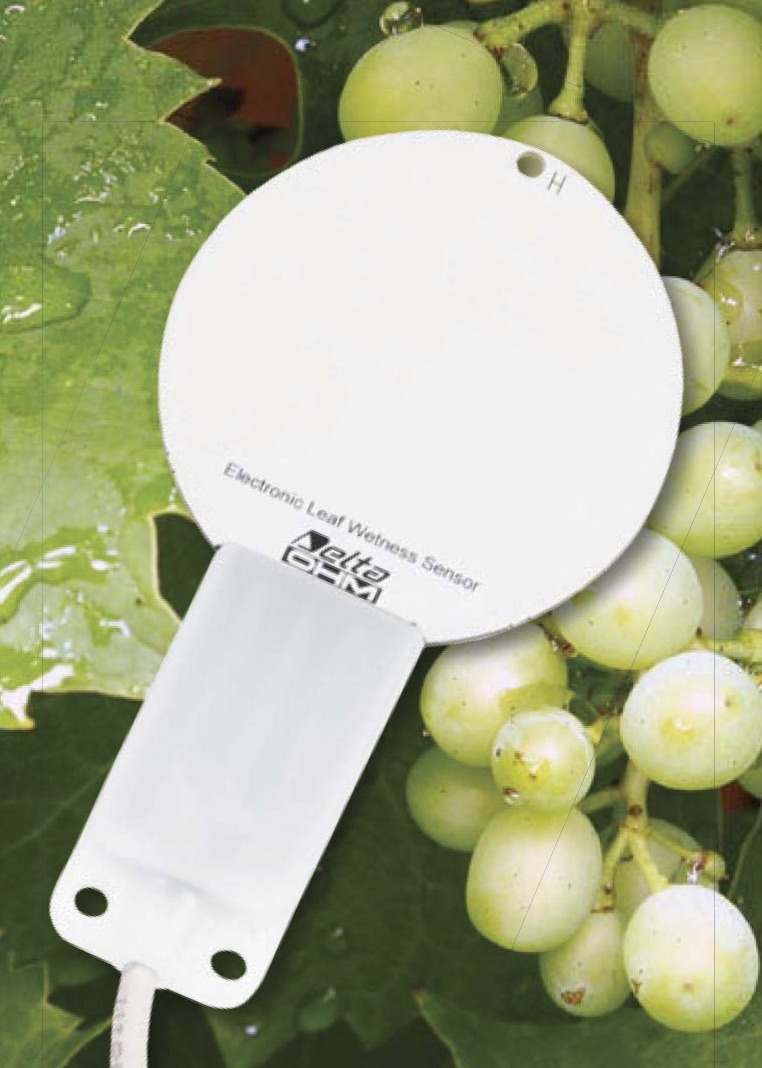 Delta Ohm
Leaf Wetness Sensor
The HD3901 leaf wetness sensor detects the presence of condensation on its sensitive surface and has been designed to reproduce in an extremely accurate way the thermodynamic behaviour of a leaf. The leaf wetness degree is a basic information in the agricultural and floriculture fields to determine the most appropriate phytosanitary treatment to prevent mould and fungal infections in general that can affect the plants and crops in the presence
of condensation on the leaves.
FOR MORE DETAILS CALL 844 777 2722
TALK WITH AN EXPERT
$

143.00