Delta Ohm HD 4807 TFP
Active and Passive Temperature Transmitters for Solar Panels
HD48… active and HD49.. passive temperature transmitters complete with contact temperature probe for solar panels with 5 or 10m cable, 1/3DIN thin-film Pt100 sensor.
FOR MORE DETAILS CALL 844 777 2722
TALK WITH AN EXPERT
Thanks to the RS485 output, several instruments can be connected to form a network
The instruments are connected in a sequence through a shielded cable with twisted pair for signals and a third wire for the mass
HD48…is available with active 4…20mA or 0…10V analogue output, or with the only RS485 MODBUS-RTU output.
HD49… is available with passive 4..20mA output. Versions with analogue output provide a signal suitable to be transmitted to a remote display, a recorder or a PLC. The versions with RS485 output are suitable for connection to a PC or a PLC.
Probe operating temperature: 0…+80°C. Also available with LCD (option L).
Working temperature of the electronics: -5°C…+60°C.
Power supply: 16…40Vdc or 24Vac for models HD48…, 12…40Vdc for models HD49…
Upon request, HD48… can be provided for 90…240Vac power supply, but only in 80x120mm housing, height 56mm, without display.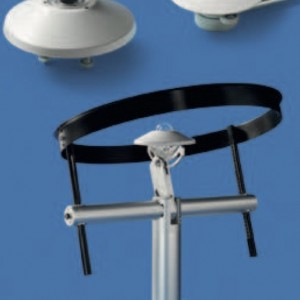 Delta Ohm
Second Class Pyranometer
Delta Ohm manufactures First Class LP PYRA 02 and LP PYRA 12 and Second Class LP PYRA 03 pyranometers which fully comply with ISO 9060 standards, and meet the requirements defined by the World Meteorological Organization (WMO). These are strong and reliable instruments, especially designed to be used under all weather conditions. They are suitable for installation on the field. [progress_bar percentage="100" name="" value="" type="progress-striped active" colour="#e8e8e8"] [sf_button colour="accent" type="bordered" size="large" link="tel:+18447772722" target="_blank" icon="fa-phone-square" dropshadow="no" rounded="no" extraclass=""]FOR MORE DETAILS CALL 844 777 2722[/sf_button] [sf_button colour="accent" type="standard" size="large" link="/contact/" target="_blank" icon="sf-im-right" dropshadow="no" rounded="no" extraclass=""]TALK WITH AN EXPERT[/sf_button]

$

608.00