Delta Ohm LP NET 07
Net Irradiance Meter
LP NET 07 measures the net radiation across a surface, from near ultraviolet to far infrared. The Net radiation is defined as the difference between the radiation that reaches the upper surface and the irradiation on the lower surface of the net
radiometer.
FOR MORE DETAILS CALL 844 777 2722
TALK WITH AN EXPERT
LP NET 07 is based on a thermopile sensor whose warm joints are in thermal contact with the receiver while the upper cool joints are in thermal contact with the lower receiver
The particular form of the two receivers provides a response in accordance with the cosine
The Teflon coating, as well as allowing outdoor installation for long periods without risk of damage, can have a constant spectral response from ultraviolet up to far infrared
The surface of the upper receiver measures the direct solar radiation plus the diffuse one and the radiation at longer wavelengths emitted from the sky (clouds), while the lower receiving area measures the solar radiation reflected from the ground (albedo) and the radiation length wavelengths emitted from the earth.
The instrument is designed and constructed to be used outdoors in any weather conditions.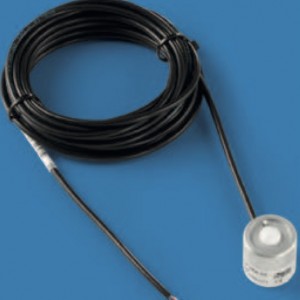 Delta Ohm
Pyranometer
The LP Silicon-PYRA 04. pyranometer measures the global solar radiation (W/ m2) by using a silicon photodiode (350nm-1100nm). The special geometry and the diffuser allow to have a pyranometer field of view of 180 degrees according to cosine law. [progress_bar percentage="100" name="" value="" type="progress-striped active" colour="#e8e8e8"] [sf_button colour="accent" type="bordered" size="large" link="tel:+18447772722" target="_blank" icon="fa-phone-square" dropshadow="no" rounded="no" extraclass=""]FOR MORE DETAILS CALL 844 777 2722[/sf_button] [sf_button colour="accent" type="standard" size="large" link="/contact/" target="_blank" icon="sf-im-right" dropshadow="no" rounded="no" extraclass=""]TALK WITH AN EXPERT[/sf_button]

$

288.00