SoundEar II Ext Microphone
External Microphone
SE II – EXT is an external microphone that measures the sound up to 20 meters away from the display
The SE II – EXT gives you the posibility of measuring the sound up to 20 meters away from your SoundEar II.
The wire has a standard length of 2 meters but you are able to buy extension cables to extend the length to 20 meters.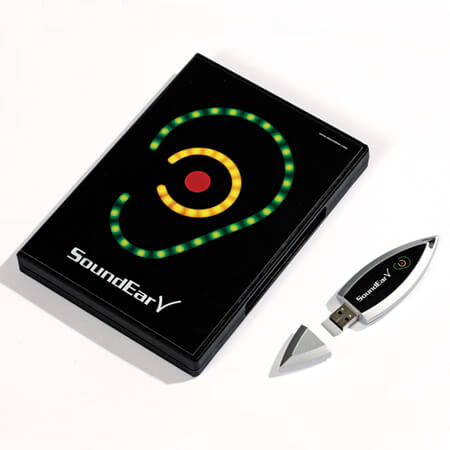 SoundEar
Noisemeter
Noise measurement for open-plan offices and call-centres.
SoundEarV is a little noisemeter that measures the sound level in the area around your desk. When the noise around your desk becomes too loud, a pop-up warning appears on the screen. Attach the noisemeter to the side of the computer screen and connect to the USB-port. Pre-set your own noise limit at which the pop-up warning should appear.
$

269.99