SoundEar Jabra Noise Guide
In recent years an increasing number of people find themselves working in an open office environment. However, these are some of the facts:
Up to 70% of office workers say they are disturbed by noise.
More than 50 % are say they are interrupted by colleagues.
Knowledge workers report being interrupted as often as every 10 minutes.
The soundear indicate the instantaneous noise level and gives immediate feedback.
The Noise guide has two simple indicators the sound- ear and the bottom light.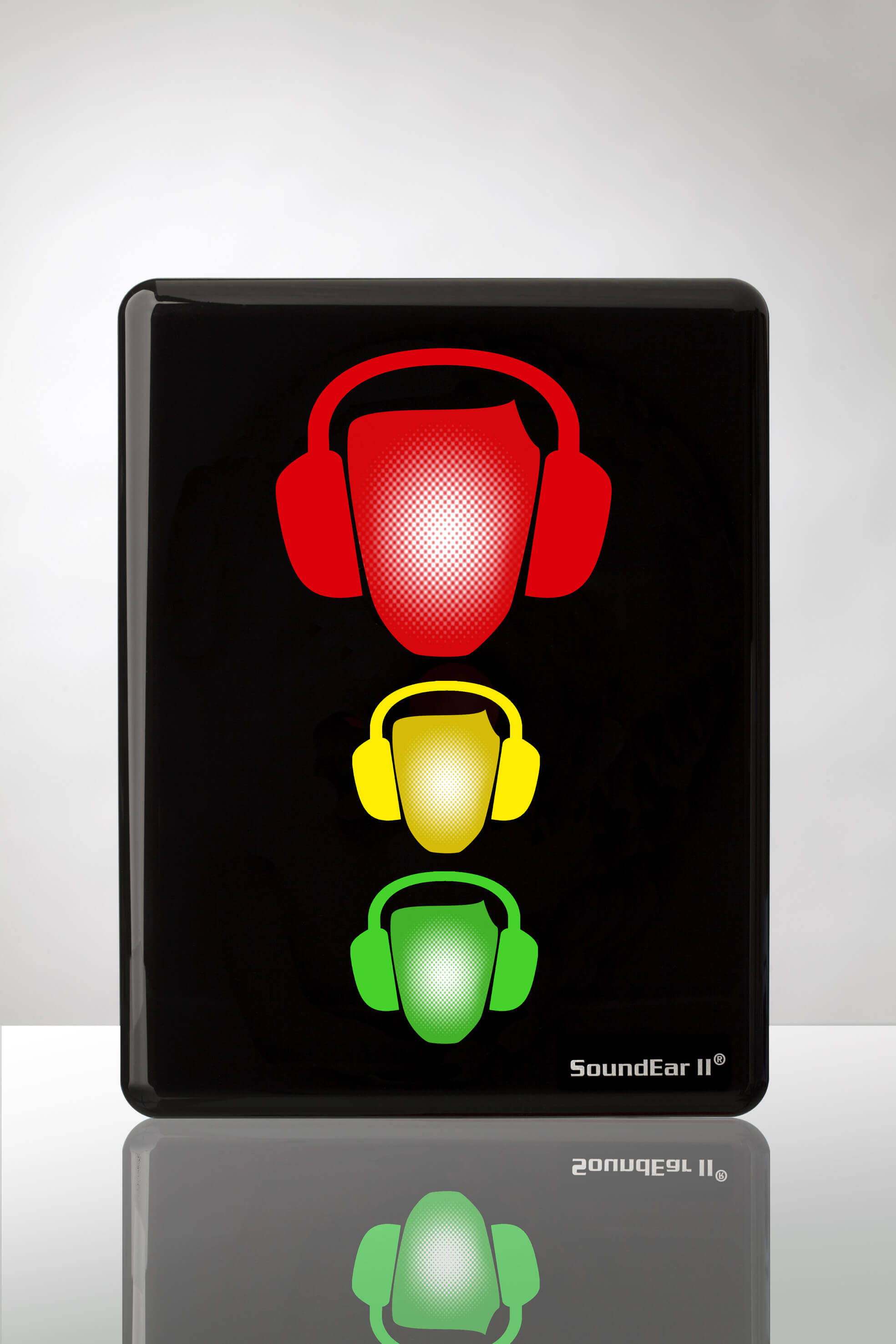 SoundEar
Noise Measurement
Find out exactly when to use ear protection with SoundEar II Industry. Features:
Omits a clear warning signal if ear protection is required
Shows noise levels in an easy to understand manner
Omits a warning whenever noise levels get too high
Ability to preset the level for visual warning signs, shown as a flashing red light
Has 16 different noise limits ranging from 40 to 115 dB(A)
Is dust- and waterproof and can be used indoors as well as outdoors.
$

668.99