SoundEar Jabra Noise Guide
In recent years an increasing number of people find themselves working in an open office environment. However, these are some of the facts:
Up to 70% of office workers say they are disturbed by noise.
More than 50 % are say they are interrupted by colleagues.
Knowledge workers report being interrupted as often as every 10 minutes.
The soundear indicate the instantaneous noise level and gives immediate feedback.
The Noise guide has two simple indicators the sound- ear and the bottom light.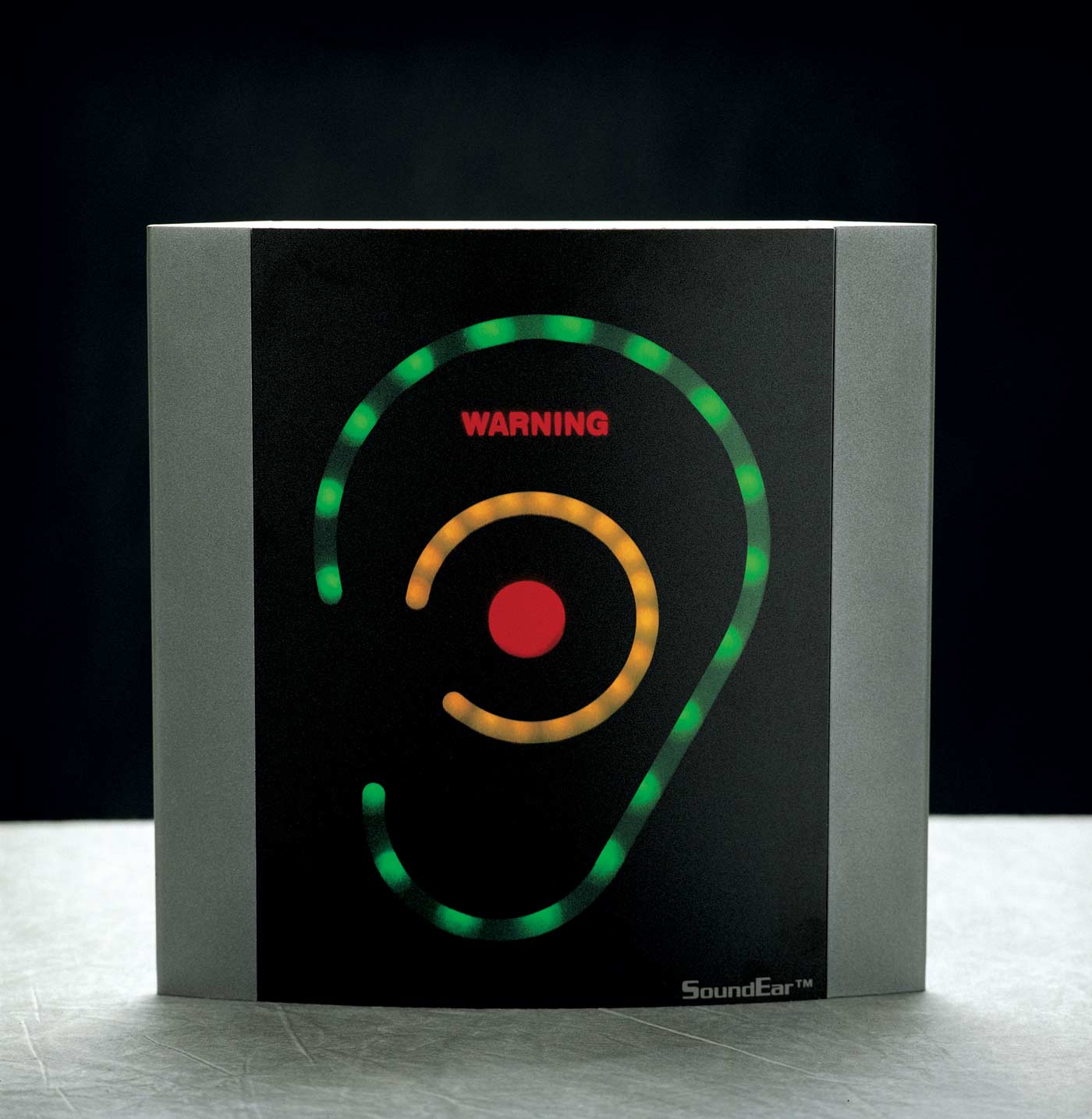 SoundEar
Noise Measurement
Measure and visualize noise levels: noise is a nuisance to many people – but there is no need to put up with unhealthy and uncomfortable noise levels or the risk of hearing damage.
With SoundEar® you can:
Visualize noise levels
Pre-set your noise level, according to your needs
$

374.99