SoundEar Soundbuster
Relay for SoundEar II
The relay, that when used together with SoundEarII,can be used to control any hi-fi systems, lights etc. connected to it. SoundBuster can either disconnect or connect the powersupply when the preset noise limit on the SoundEar IIis exceeded.
The SoundBuster system contains
220 V power supply cable and plug
Device plug with power strip for connecting the devices to be controlled by SoundBuster
3 m. alarm cable for connecting SoundBuster to SoundEar
2.1 m. 24V AC adapter cable and plug
SoundBuster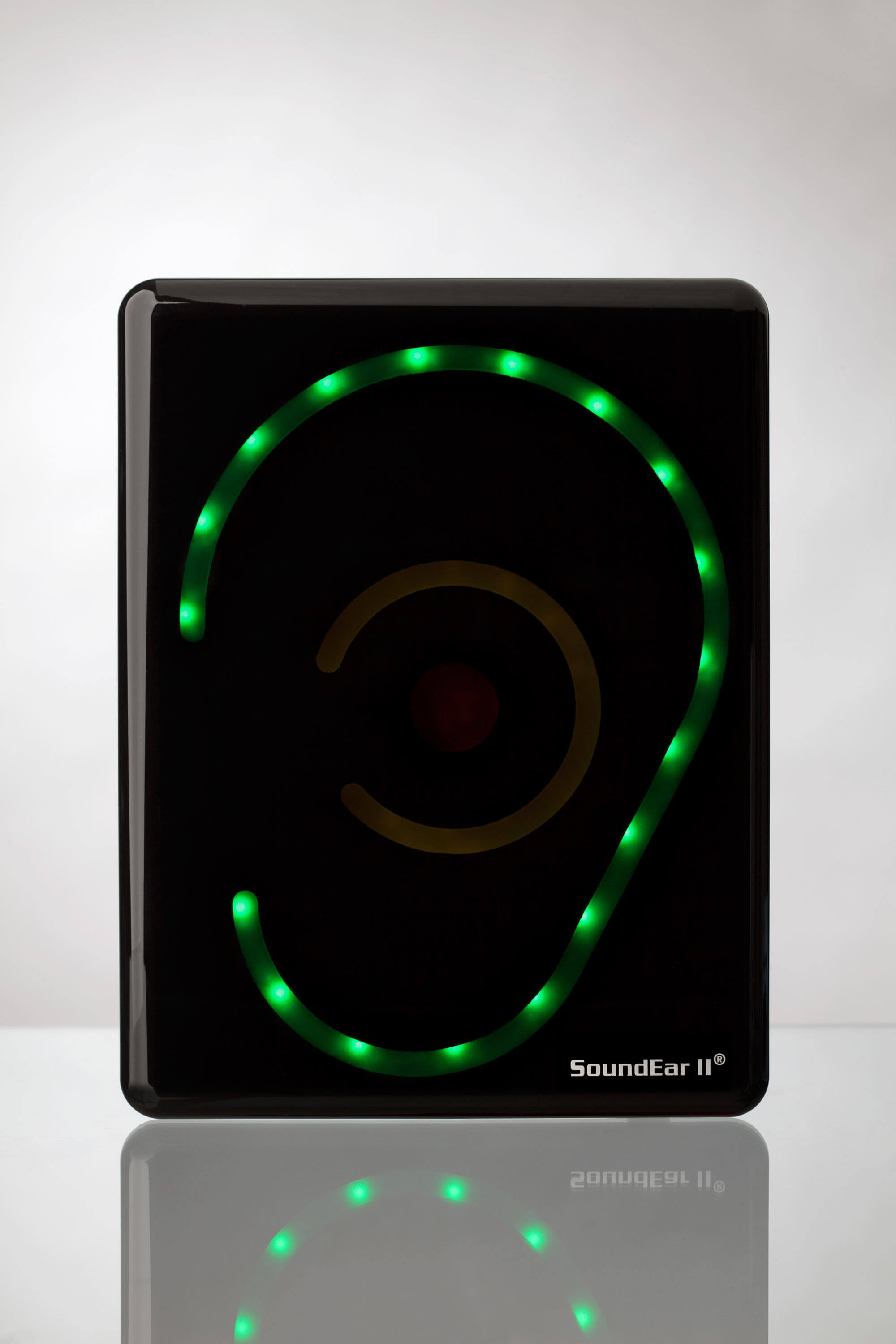 SoundEar
Noise Measurement
Many hospital patients complain about too much noise. This includes noise from medical equipment, staff and visitors, closing doors etc. Research has shown that noise levels above 50 dB(A) delay recovery and rehabilitation periods, thereby causing patients to stay for an unnecessary, longer period of time due to bad acoustic and sound environments within modern hospitals.
$

668.99