SoundEar V
Noisemeter
Noise measurement for open-plan offices and call-centres.
SoundEarV is a little noisemeter that measures the sound level in the area around your desk. When the noise around your desk becomes too loud, a pop-up warning appears on the screen. Attach the noisemeter to the side of the computer screen and connect to the USB-port. Pre-set your own noise limit at which the pop-up warning should appear.
SoundEarV can be used by everyone who sits at a computer. The user sets the limit as to when, i.e. at what noise level, the alarm signal is triggered, where an ear pops-up on the screen – without disturbing the work being carried out on the computer at the time. Furthermore, the program can keep a statistical record of the noise level, so it is possible to look back and see if and when there have been any peak situations.
Armed with precise measurement records it becomes easier to ask people around you to keep the noise level down and acts as a clear incentive to change one's own behaviour pattern. It also prepares the way for changing shrill ringing tones, putting up partitions or altering the offi- ce layout. SoundEarV supplies the documentation – the rest is up to you!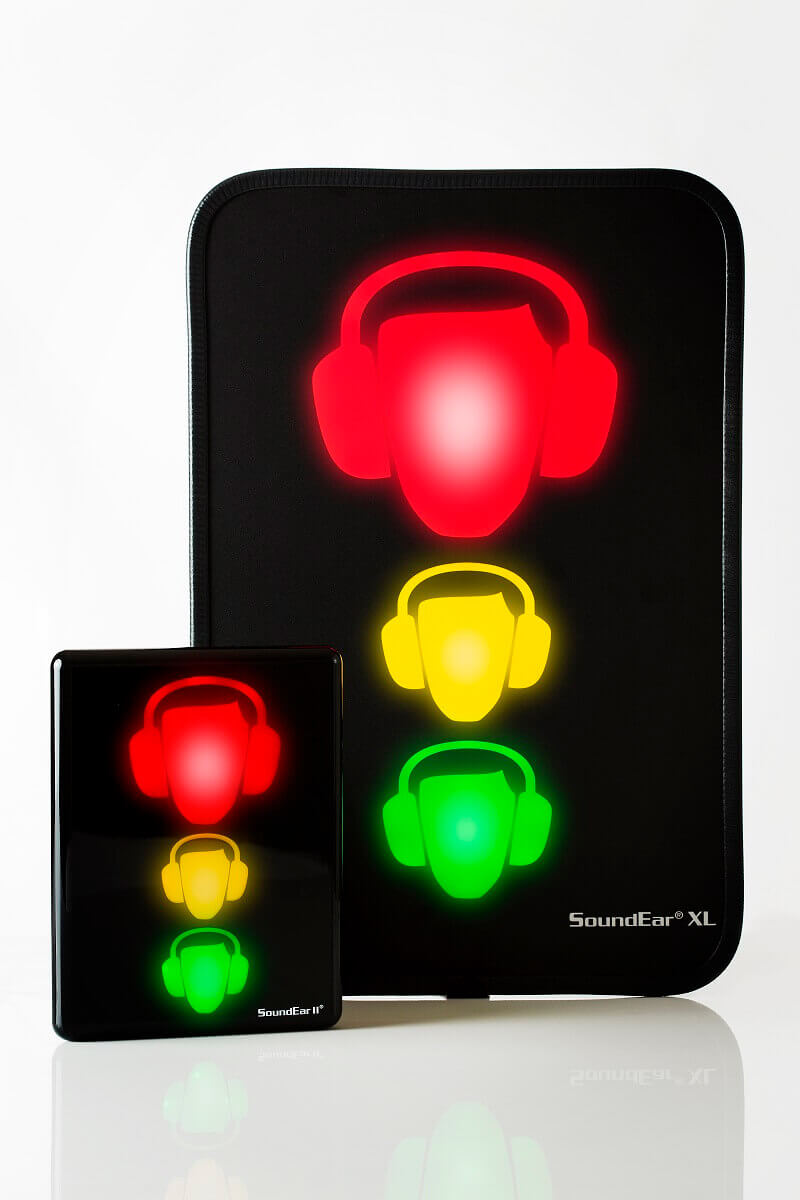 SoundEar
Noise Measurement
The XL model provides you a bigger sign, making it easier to see from different work stations. Features:
Omits a clear warning if ear protection is required
Shows noise levels in an easy to understand manner
Is dust – and waterproof and can be used indoors as well as outdoors
Has a scope of measurement ranging from 40 dB to 115 dB
$

948.99