TTA Port
Sea Port Management System
TTA Port is the most comprehensive and technologically advanced seaport management system on the market.
Many variables play a role in managing a port in an efficient, safe, and regulatory manner. TTA Port's advanced capability to capture, analyze, and manage variables will help you accomplish exactly what you need: have the critical data available in order to make appropriate decisions for your operation.
FOR MORE DETAILS CALL 844 777 2722
TALK WITH AN EXPERT
The seaport management system is an advanced solution ideal for port cities where the atmospheric conditions restrict the handling of goods, containers and overall logistic management of the facility.
Powered by AWPE™ software TTA Port manages critical weather and logistic variables including container movement, wind, rain, humidity, pollution, sound, vibration, sea/ocean conditions, and port traffic.
TTA Port can be managed from the main operating unit and remotely.  Fully customizable, each monitoring station within the system can be set to specific parameters.  Threshold limits set according to the regulatory requirements allow to operate the port with the compliance guidelines.
Port management receives customizes real-time reports and alerts when operating conditions surpass the threshold limits. The traffic lights available via AWPE interface are activated and the user is alerted, when one or more parameters exceed the limits.
The system allows you to manage multiple channels – SMS, email, mailsms, Twitter, or any specific channel the project requires.
The most critical part of TTA Port is a robust security protocol management that enhances personnel safety, pollution monitoring, and facility surveillance.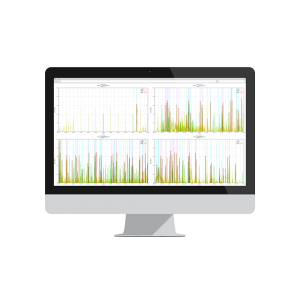 Systems
Highway Traffic Management System
TTA Road is designed for optimal operation and maintenance of highways, roads, garages, and parking spaces.
Governments and road operators need to maximize efficiencies, reduce bottlenecks, and use data to build predictive models. TTA Road measures all the necessary variables including humidity, temperature, noise, vibration, pollution, traffic flow and converts the data into an analytical decision-making tool. [progress_bar percentage="100" name="" value="" type="progress-striped active" colour="#e8e8e8"] [sf_button colour="accent" type="bordered" size="large" link="tel:+18447772722" target="_blank" icon="fa-phone-square" dropshadow="no" rounded="no" extraclass=""]FOR MORE DETAILS CALL 844 777 2722[/sf_button] [sf_button colour="accent" type="standard" size="large" link="/contact/" target="_blank" icon="sf-im-right" dropshadow="no" rounded="no" extraclass=""]TALK WITH AN EXPERT[/sf_button]