TTA Theatre
Theatre Management System
Understanding sound has been one of the main interests of TTA Inc.
Over the last 30 years of operation, research and development, we have been delivering the most innovative sound monitoring solutions to customers across the World and our TTA Theatre system is no exception. Our team of experts will assist you with system design as part of our TTA Consult service, whether your are conducting a one-time quality study or implementing a permanent solution.
FOR MORE DETAILS CALL 844 777 2722
TALK WITH AN EXPERT
TTA Theatre ensures that audience at your venue receive the purest sound and have the most unforgettable experience.  Acoustics is everything and our system will deliver all the information you need to organize your space for optimal performance. TTA Theatre will identify the smallest details when it comes to channeling sound through your space – seating arrangement, humidity, traffic flow, outside noise/vibration, insulation, resonance, and i/8 octave management.
Safety analysis is the critical feature of TTA Theatre that provides data to ensure that the structure of the facility is sound and adheres to all regulatory requirements. TTA Theatre is embedded with controls, features, and data analytics to produce reports that are necessary for performance planning, real-time event management, and post-concert data analysis. Our sound level monitors (SLM) will be strategically placed inside and outside of the venue and connected to deliver the data you require. Powered by ARMM technology, predictive analytics will allow you to construct models based on historic values to enhance future events.
The system has built-in error-detection parameter settings for sound purity, vibration and safety, allowing you to pin-point where the error or interruption is occurring. TTA Theatre is equipped with user-friendly reporting so navigating data is efficient.  Self-detecting mechanism will alert the user when updates or maintenance is needed. TTA Theatre is a completely scalable solution and will evolve as your complexity increases.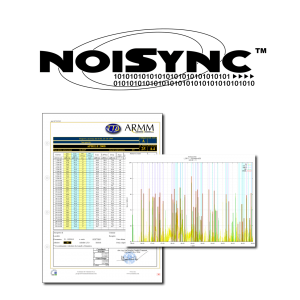 Systems
Sound Level Meter Network Management System
TTA Grid is a completely integrated SLM network management system.
Fully scalable, TTA Grid can accommodate any size project or manage any level of complexity. Customized noise acquisition, data analysis, and system management, are all attributes of
TTA Grid
. Its ability to produce real-time data flow with customized visuals, make it a powerful tool for critical decision-making. Over the decades we enabled our clients to create better safety protocols, efficiencies, and historic analytical data. To obtain highest level of proficiency,
TTA grid
is commonly paired with
TTA Consult
.
*Prices are referred to 1 station - For 2 or more stations, please ask for quotation