Delta Ohm HD 3910.1.5
Probe for Soil Volumetric Water Content Measurement
The probes HD3910.1 (two electrodes) and HD3910.2 (three electrodes) measure the soil volumetric water content (VWC) by using a capacitive measurement principle which allows fast measurements in the eld and with minimal invasiveness.
FOR MORE DETAILS CALL 844 777 2722
TALK WITH AN EXPERT
Measurement of the soil volumetric water content with 2 electrodes (HD3910.1) or 3 electrodes (HD3910.2) for restricted volumes
Measurement of the soil temperature
Various output options available (depending on model)
Accurate and stable measure over time
Degree of protection IP 67
Miniaml invasiveness in the soil
Easy to install
The three-electrode probe HD3910.2 is particularly suitable for the measurement in small volumes, for example for cultivations in pots.
The probes are factory-calibrated and do not require any further calibration by the end user.
The circuit board is protected inside a housing made of plastic material and sealed with epoxy resin which allows achieving reliable measurements even in harsh envi- ronmental conditions.
The RS485 digital output with MODBUS RTU protocol allows the use of even very long connection cables. It can be connected to the data loggers HD32MT.1 and HD32MT.3 or to any other data logger with RS485 MODBUS RTU input.
The probes are equipped with a xed cable, 5 or 10m standard length, with open wires at the end.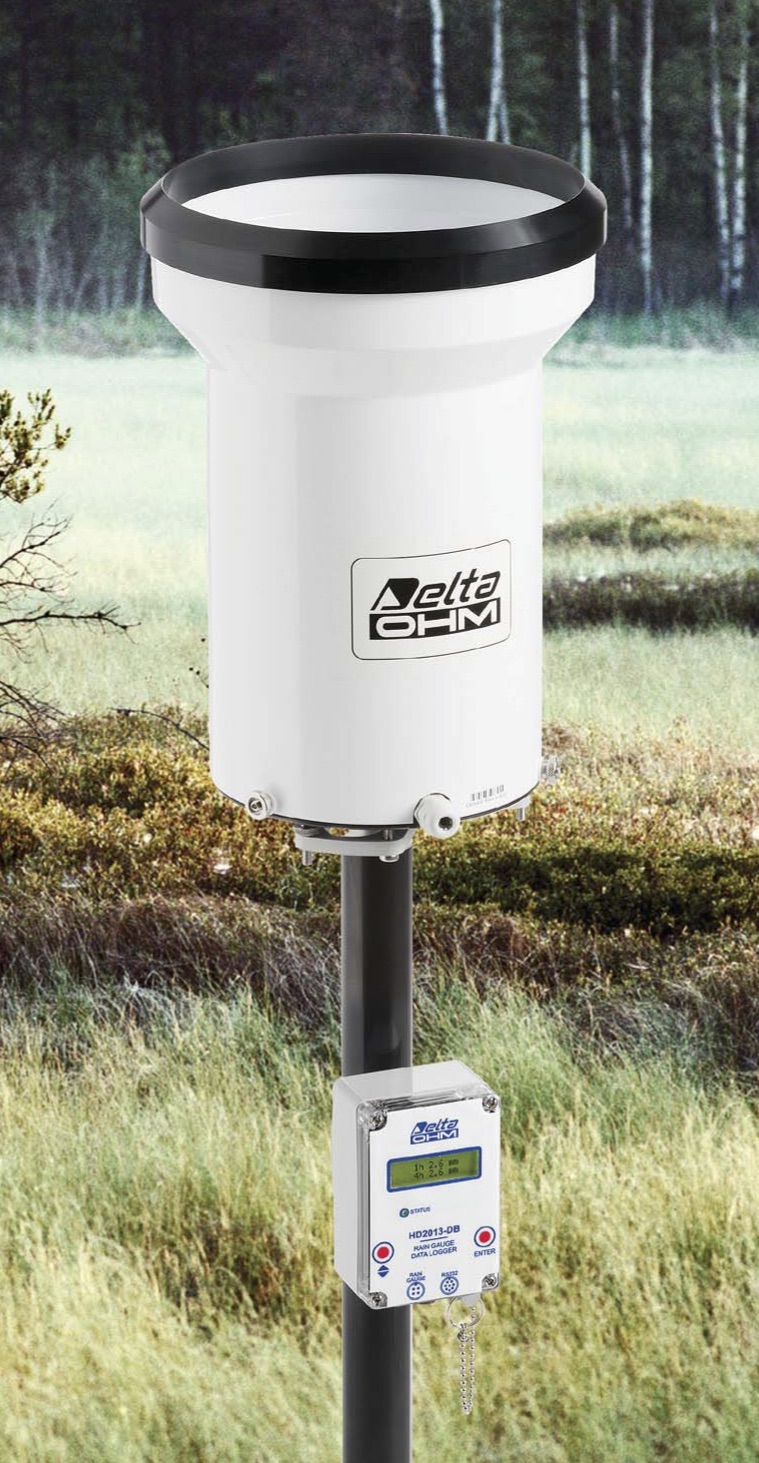 Delta Ohm
Tipping Bucket Rain Gauge
The HD2013 is a reliable and sturdy tipping bucket rain gauge, built entirely from corrosion resistant materials in order to guarantee its durability. So as to ensure accurate measurement even with low temperature climatic conditions or during and after precipitations of snow, a version with heating which is automatically activated around +4  °C has been developed so that snow deposits and ice formations are prevented.
FOR MORE DETAILS CALL 844 777 2722
TALK WITH AN EXPERT
$

910.00