TTA PCB Test
Fully customizable to your project needs
100% modular for a short lead-time
Small, medium, and high load tiers
Available in top, bottom, and side bed of nails
Artificial Intelligence Visual inspection
Pneumatic options available for maximum testing speed
All of our devices are tailored to your needs and can accommodate small and large-scale equipment testing projects. TTA PCB Test can be incorporated as part of the permanent equipment production schedule or can be implemented as a one-time quality control procedure.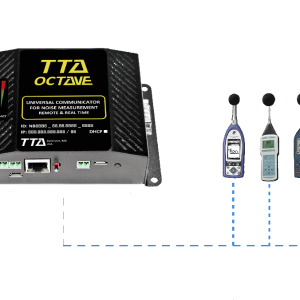 Products
Environmental Noise Monitoring Station
TTA Octave is a technologically advanced noise monitoring station utilized for variety of applications that include airports, roads, railroads, and other commercial needs.
NEW See the newly published video introduction with TTA Octave's interface:
[embed width="480" ]https://youtu.be/dboCjVHZyJw[/embed]
TTA Octave
can be used as a ready-to-go solution or be fully customized by our team to meet all of your project requirements. TTA Octave includes:
One TTA Data datalogger preconfigured for your choosen SLM
On board Web Server secured by password, accessible locally and remotely via Internet
Life long secure VPN Access
1 Month of advanced system at your choice between TTA Fly, TTA Road & TTA Theatre
* Actual number of available parameters depends on SLM Model * No SLM, boxes or poles included unless otherwise specified.
$

1,600.00