TTA PCB Test
Fully customizable to your project needs
100% modular for a short lead-time
Small, medium, and high load tiers
Available in top, bottom, and side bed of nails
Artificial Intelligence Visual inspection
Pneumatic options available for maximum testing speed
All of our devices are tailored to your needs and can accommodate small and large-scale equipment testing projects. TTA PCB Test can be incorporated as part of the permanent equipment production schedule or can be implemented as a one-time quality control procedure.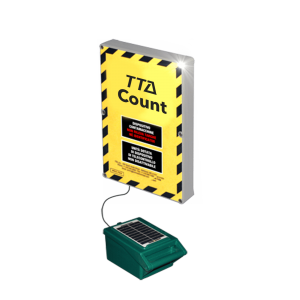 Products
Real Time Traffic Monitoring Device
TTA Count powered by ARMM™ traffic technology allows for real-time monitoring and analysis of traffic.
Weatherproof durable design coupled with sophisticated monitoring software allows for creation of customized reports and data flow. TTA Count supports multiple locations and transmits data remotely making this solution ideal for basic as well as multifaceted projects. [progress_bar percentage="100" name="" value="" type="progress-striped active" colour="#e8e8e8"] [sf_button colour="accent" type="bordered" size="large" link="tel:+18447772722" target="_blank" icon="fa-phone-square" dropshadow="no" rounded="no" extraclass=""]FOR MORE DETAILS CALL 844 777 2722[/sf_button] [sf_button colour="accent" type="standard" size="large" link="/contact/" target="_blank" icon="sf-im-right" dropshadow="no" rounded="no" extraclass=""]TALK WITH AN EXPERT[/sf_button]

$

3,950.00