TTA Road
Highway Traffic Management System
TTA Road is designed for optimal operation and maintenance of highways, roads, garages, and parking spaces.
Governments and road operators need to maximize efficiencies, reduce bottlenecks, and use data to build predictive models. TTA Road measures all the necessary variables including humidity, temperature, noise, vibration, pollution, traffic flow and converts the data into an analytical decision-making tool.
FOR MORE DETAILS CALL 844 777 2722
TALK WITH AN EXPERT
Behind TTA Road is ARMM™ traffic technology that is able to capture and analyze information with unmatched precision.  Reporting of multifaceted data helps construct diagnostic models that provide users with real-time decision-making capability. This means that you will know exactly when and where to redirect traffic, build noise-isolating barriers to comply with FHA regulations, or implement pollution-reducing strategies.
Safety is the cornerstone of why TTA Inc. designs its solutions and TTA Road is no exception.  Operational and environmental safety is embedded into the system and allows for the operators to execute on safety precautions in a timely manner based on the robust reporting and analysis generated by TTA Road.
We are committed to keep the roads safe and provide the best reporting available in today's market. We continuously seek to enhance our hardware and software.  TTA Road can be part of your permanent workflow or can be installed as a one-time/periodic project study.  The design and implementation of your project can be outsourced to our experts via TTA Consult.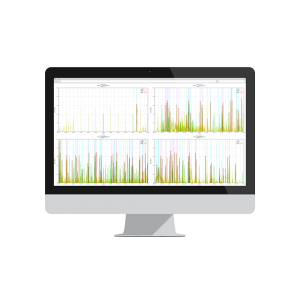 Systems
Sea Port Management System
TTA Port is the most comprehensive and technologically advanced seaport management system on the market.
Many variables play a role in managing a port in an efficient, safe, and regulatory manner. TTA Port's advanced capability to capture, analyze, and manage variables will help you accomplish exactly what you need: have the critical data available in order to make appropriate decisions for your operation. [progress_bar percentage="100" name="" value="" type="progress-striped active" colour="#e8e8e8"] [sf_button colour="accent" type="bordered" size="large" link="tel:+18447772722" target="_blank" icon="fa-phone-square" dropshadow="no" rounded="no" extraclass=""]FOR MORE DETAILS CALL 844 777 2722[/sf_button] [sf_button colour="accent" type="standard" size="large" link="/contact/" target="_blank" icon="sf-im-right" dropshadow="no" rounded="no" extraclass=""]TALK WITH AN EXPERT[/sf_button]