TTA Fly
Airport Management System
TTA Fly is a FAA-approved system for airport management. Powered by ARMM technology it is a highly sophisticated and technologically advanced system that is integrated into the rest of the airport network.
TTA Fly provides highest degree of reporting precision and the most dynamic real-time management console for efficient and error-proof airport operation. Linear systems, 3-D charting, 3-D data, NOTAM management, noise/vibration control, weather variables, traffic tracking, are all part of the TTA Fly that will be custom tailored to your needs. Our team of consultants will help you with system design and deployment via TTA Consult.
FOR MORE DETAILS CALL 844 777 2722
TALK WITH AN EXPERT
TTA Fly is powered by ARMM technology, which encompasses the latest data capturing and analytical capabilities.  In accordance to FFA regulations, TTA Fly acquires sound pressure 1x second, interfaces with Class 1 and 2 SLM, and continuously streams data for accurate variable management.
TTA Fly is equipped with electronic calibration, instrument resetting, and real-time data reporting. Safety parameter protocol provides continuous security administration. Self-monitoring features will alert the operators for battery condition, temperature control, necessary system resetting, calibration and any other conditions that may interfere with the system operation. Thus, TTA Fly is designed to operate with limited on-site technicians reducing the costs and increasing efficiencies.
For added security of data transmission, TTA Fly can be connected to the internal network or can stream data via encrypted GSM.  ARMM technology is synced with satellite clock system, which allows synchronization of SLM and weather stations to the nearest thousandth of second.
Once analyzed, all the data is verified and validated according to FAA regulations.  Airplane paths of descent and takeoff, runway shoulders, are all charted and documented. NOTAM gates are easily customizable.  3-D charting can be benchmarked against 2-dimensional radar reporting for added accuracy.
TTA Fly can fully replace your current network or can be integrated to enhance your capabilities.  TTA Fly can also be used on one-time project-basis for regulatory and/or diagnostic purposes.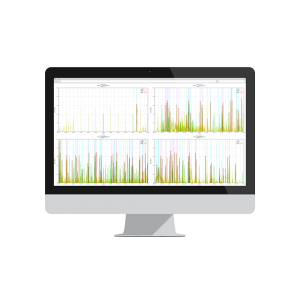 Systems
Railway Management System
TTA Rail is a complete system for the railway management.
Our technology will capture and analyze all the needed information for secure, efficient, and sustainable operation. We understand vibration, sound containment, speed, Doppler effect, wind, and know how to manage all variables to deliver a system that will fulfill all of your requirements.
TTA Rail
can be implemented as a one-time diagnostic study or as a permanent solution and is often paired with
TTA Consult
. [progress_bar percentage="100" name="" value="" type="progress-striped active" colour="#e8e8e8"] [sf_button colour="accent" type="bordered" size="large" link="tel:+18447772722" target="_blank" icon="fa-phone-square" dropshadow="no" rounded="no" extraclass=""]FOR MORE DETAILS CALL 844 777 2722[/sf_button] [sf_button colour="accent" type="standard" size="large" link="/contact/" target="_blank" icon="sf-im-right" dropshadow="no" rounded="no" extraclass=""]TALK WITH AN EXPERT[/sf_button]