TTA Air
Real Time Monitoring Station for measuring PM1, PM2.5, PM5, PM10, TSP Concentration
TTA Air is a state of the art instrument that measures atmospheric dust concentrations.
Built to last and perform on the highest level, TTA Air is suited for any commercial or industrial projects: roads and highways, landfills, mills, factories, and others. The device adheres to the ARPA regulations and can be used as a stand-alone solution or as part of the larger system design. TTA Air is powered by the ARMM™ and ACQ technology, the AirQ PM system allows real time data collection on-site or remotely.
Remote data collection & real time monitoring
Stand-alone and full system designs available
Particulate matter monitoring: PM10 – PM5 – PM2,5 – PM1 – TSP
Complete suspended particulate matter
TTA Air
TTA Air is a state of the art instrument that measures atmospheric dust concentrations.
The monitoring station evaluates real time particulate matter concentration by measuring light dispersion from a laser source. The sensor also makes all necessary corrections according to temperature and atmospheric pressure.
TTA Inc. technology offers dual accuracy level for all the measuring parameters. First, the sampled air passes through a standard 47mm filter. Second, the results are benchmarked against the light dispersion offering added accuracy. If required by the project, specialized laboratories for additional accuracy can further analyze filters.
TTA Air can be integrated with other ARMM™ based monitoring stations including TTA Fly and TTA Agro to offer a complete solution for remote and real-time environmental monitoring.
PARTICULATE MATTER SENSOR
| | |
| --- | --- |
| Working principle | Laser light scattering, 670nm, 5mW |
| Sensibility | 0,001mg/m3 |
| Dimensional range | 0.1÷100 µm |
| Sampling frequency | 1 sample / secondo |
| Integration time | 1÷60 min |
| Available ranges | 0÷0,5; 0÷1; 0÷10; 0÷65 mg/m3 |
| Sampling air flow | 2 liters / minute |
| Precision | 0.003 mg/m3 or 2% of sample |
PM10, PM5, PM2,5, PM1 o TSP (total suspended powder), according to installed cut head
| | |
| --- | --- |
| Dimensions | 250 x 270 x 150 mm; 10 x 11 x 6 in (W x H x L) |
| Weight | 5Kg; 11lb |
| | |
| --- | --- |
| Supply voltage | 12 Vcc |
| Absorption | 4.2W without heater; 13.2W with heater |
| | |
| --- | --- |
| Remote comm. | GPRS; GSM in/out; SMS in/out |
| Local comm. | RS232 in/out; RS485 in/out |
Real time alert alarm system via email or SMS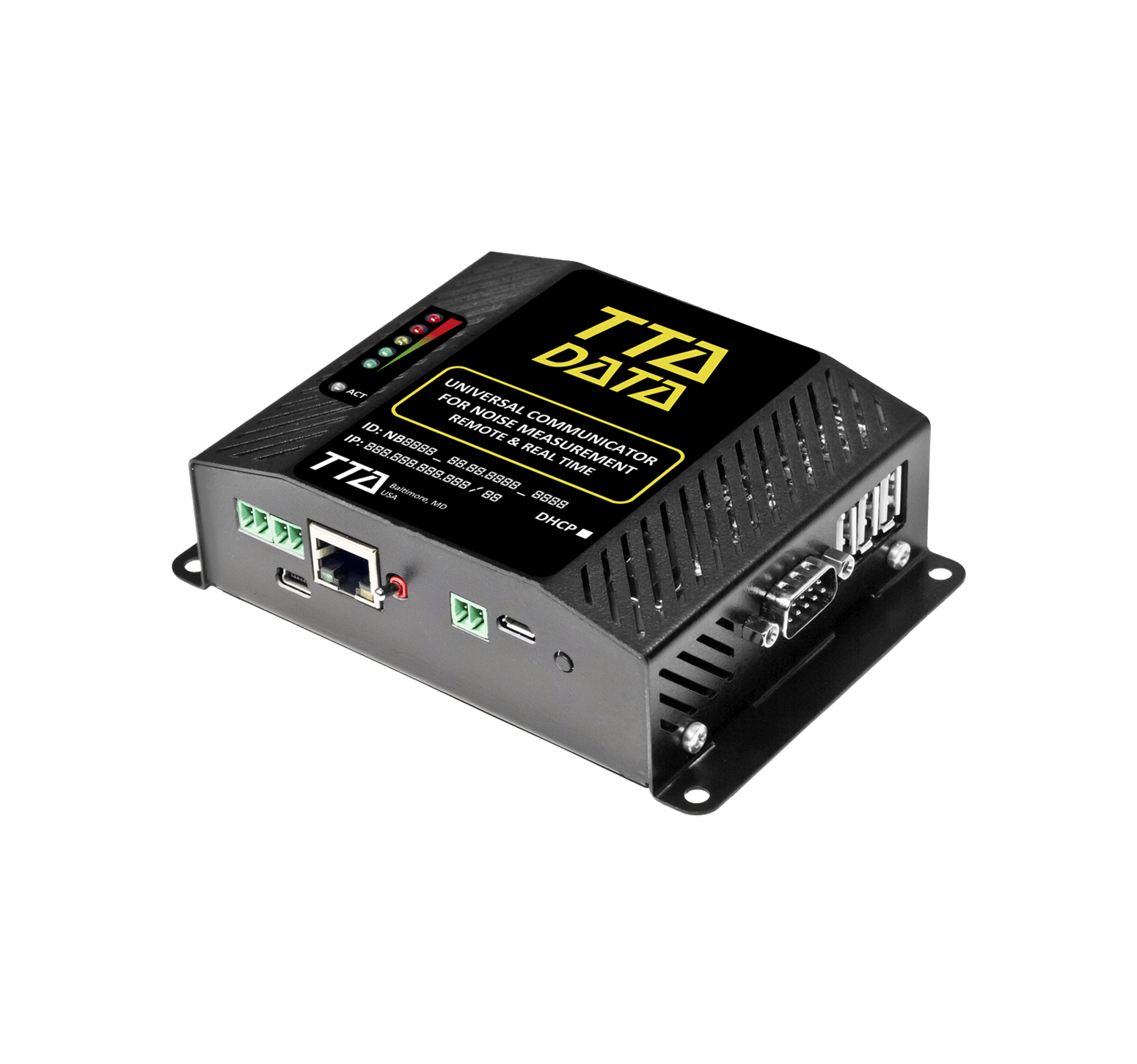 Products
Datalogger for Environmental Monitoring
TTA Data is a 7th generation data logger powered by nanoARMM technology.
Decades of enhancements and thousands of units sold around the World, TTA Data is the core solution in the TTA line of products and systems. The device is based on Linux, has a strong and lightweight construction and is equipped with multiple connection ports for safe and reliable data transfer.
$

1,600.00