TTA Rail
Railway Management System
TTA Rail is a complete system for the railway management.
Our technology will capture and analyze all the needed information for secure, efficient, and sustainable operation. We understand vibration, sound containment, speed, Doppler effect, wind, and know how to manage all variables to deliver a system that will fulfill all of your requirements. TTA Rail can be implemented as a one-time diagnostic study or as a permanent solution and is often paired with TTA Consult.
FOR MORE DETAILS CALL 844 777 2722
TALK WITH AN EXPERT
TTA Rail is powered by ARMM technology and is equipped with remote transfer technology allowing to produce acoustic processing in real-time and with pre-established expiration dates.  Safety, 24-hour monitoring, precision, autonomy, quick response, reliability of readings, are characteristics of TTA Rail.
Captured data (from simple values LAEq to a full spectrum 1/3 octave) is available for analysis in real-time via web interface. For more complex systems that include both SLM and weather stations, TTA Rail maintains synchronized records of data and is able to provide even greater results.  All the units are operated remotely and have self-diagnosis capabilities in order to maintain the accuracy and reliability of readings.  The system significantly limits the need for on-site operators, reducing the operating cost of the system.
TTA Rail is designed as a low maintenance system with seamless operating capabilities and measurement reliability according the FRA regulations.  ARMM technology pilots class I and II SLM and stores the data on the internal memory, transmits the data real-time to the operating unit, and can also be synced with a cloud.  The data can be transmitted as a stream or at selected intervals – all customizable to your needs.
Self-diagnosing qualities coupled with enhanced reporting allow for the operator to receive SMS or e-mail notifications if the system identifies out-of-the parameter activity.  This includes external condition change, unit removal/theft, and need for technical assistance.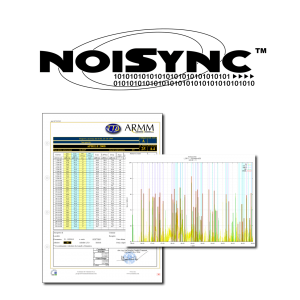 Systems
Sound Level Meter Network Management System
TTA Grid is a completely integrated SLM network management system.
Fully scalable, TTA Grid can accommodate any size project or manage any level of complexity. Customized noise acquisition, data analysis, and system management, are all attributes of
TTA Grid
. Its ability to produce real-time data flow with customized visuals, make it a powerful tool for critical decision-making. Over the decades we enabled our clients to create better safety protocols, efficiencies, and historic analytical data. To obtain highest level of proficiency,
TTA grid
is commonly paired with
TTA Consult
.
*Prices are referred to 1 station - For 2 or more stations, please ask for quotation